Joined

Mar 19, 2003
Messages

510
Fully documented GT390 "S" code Mustang: These are considered among the ranks of top performing muscle cars in its era known back then as "Super-Cars". This 390GT was factory rated at 325HP @ 4800 RPM with 427 FT/LBS torque @ 3,200 RPM and had 10.5:1 comp. Any GT390 Mustang is a very sought after and rare desirable muscle car today.

The GT/CS was the very first Limited Special Edition Mustang ever offered by the FoMoCo: Not only the first one, but easily one of the most desirable and significant Special Limited Edition Mustangs ever to roll off the FoMoCo assembly line. Any GT/CS is a sought after and desirable collector car today as only approx 4,000 were produced, and only a precious few of those received the potent GT390 drivetrains.
The GT/CS design is founded in the SHELBY AMERICAN lineage: In 1967 Shelby American produced a prototype GT500 S/C "Super Coupe" based on a 390-GT "S" code coupe Mustang nicknamed "Little-Red''. Shelby American had a desire to add a coupe to the Shelby line for 1968 but production limitations made that an impracticality. FoMoCo capitalized on the vision for the Shelby GT500 S/C "Super Coupe" and produced their own Shelby inspired coupe utilizing Shelby's design and American Shelby production parts. The GT/CS was created as a promotional marketing tool aimed at the Southern California car market calling it the "California Special". The purpose was to showcase how a Mustang could be ordered directly from the factory from "mild to WILD". And clearly this High Output GT390 big block with the GT/CS Shelby appearance package option with its integrated rear spoiler, side scoops, stripes, special grill, hood locks, special tail lights, etc was on the wild side of any 1968 factory produced car at that time!
This 390GT/CS is a very rare TRIPLE GT MUSTANG!!! Only a true GT/CS coupe can become a TRIPLE GT by possessing all three GT options; GT390-4V S code powertrain + GT Heavy Duty suspension and handling package + GT/CS California Special Shelby-appearance package. Since the 390GT with GT heavy duty suspension Mustang was the base platform needed from Ford and utilized in the building of all the GT500 Shelby's, by adding the Shelby body parts to the coupe by way of the GT/CS Shelby appearance package, you had the base foundation and DNA of the Shelby GT500 SC. Shelby may not have built his GT500 Super Coupe, BUT Ford Motor Co came exceedingly close if you ordered the right options together. My personal opinion is that the GT/CS Shelby appearance coupes were among the best looking Mustangs ever produced.
Only approx 24 TRIPLE GT-GT390-GT/CS Limited Special Editions Mustangs were produced. A true triple 390GT/CS is about 100 Xs more rare than a 70 Boss 302 & about 25 Xs rarer than a '69 Boss 429. Now that is rare!
This particular 390GT/CS was a special order Dealer Promotional Vehicle. According to the Marty Report this 390GT/CS was specially ordered directly by and for the Sutton-Brock Ford/Lincoln/Mercury Dealership in New Mexico. Since they held on to this for a few months before selling it, it is likely this was used as a promotional vehicle.
The Meadowlark Yellow color of this 390GT/CS Mustang is significant as it was also the color used by the Shelby/Ford TERLINGUA Racing Team: Shelby-Terlingua racing team was the reigning '67 SCCA Trans-Am series Champion. No doubt the '67 Shelby Terlingua Race car was the inspiration for this special order High Performance Mustang which at the time was as close as you could order from FoMoCo in color, appearance and performance to the actual Shelby Racing Championship winning race car. Truly this is a visionary vehicle, even a FORESHADOWING of the Trans Am series Boss 302 which soon followed in 1969!
outstanding survivor! The original benchmark condition of the undercarriage and various aspects of this 390GT/CS validates that: [a] it resided in one of the driest USA climates, always garaged, [c] never driven in bad weather, [d] never abused [e] the low miles [f] always rust free.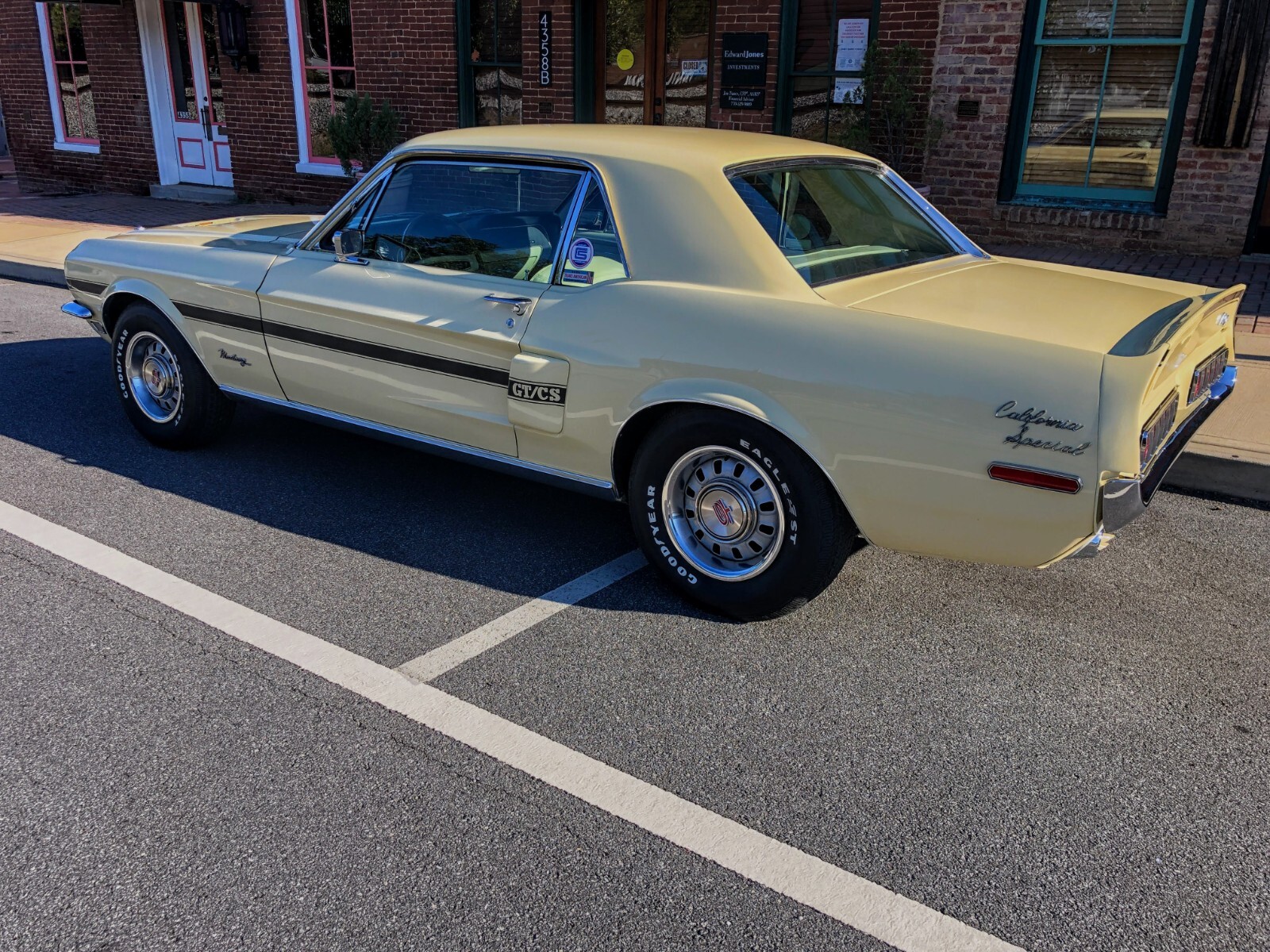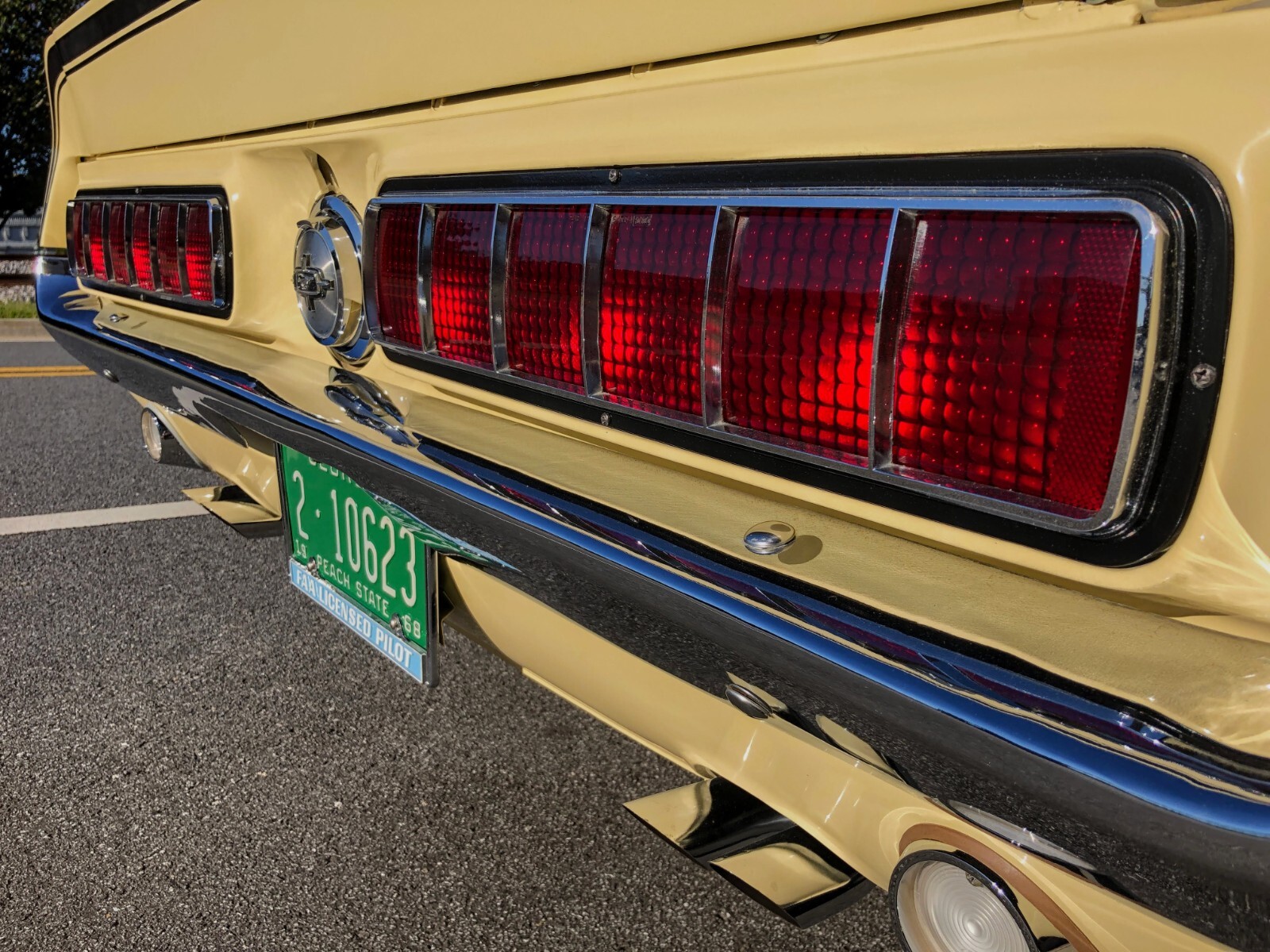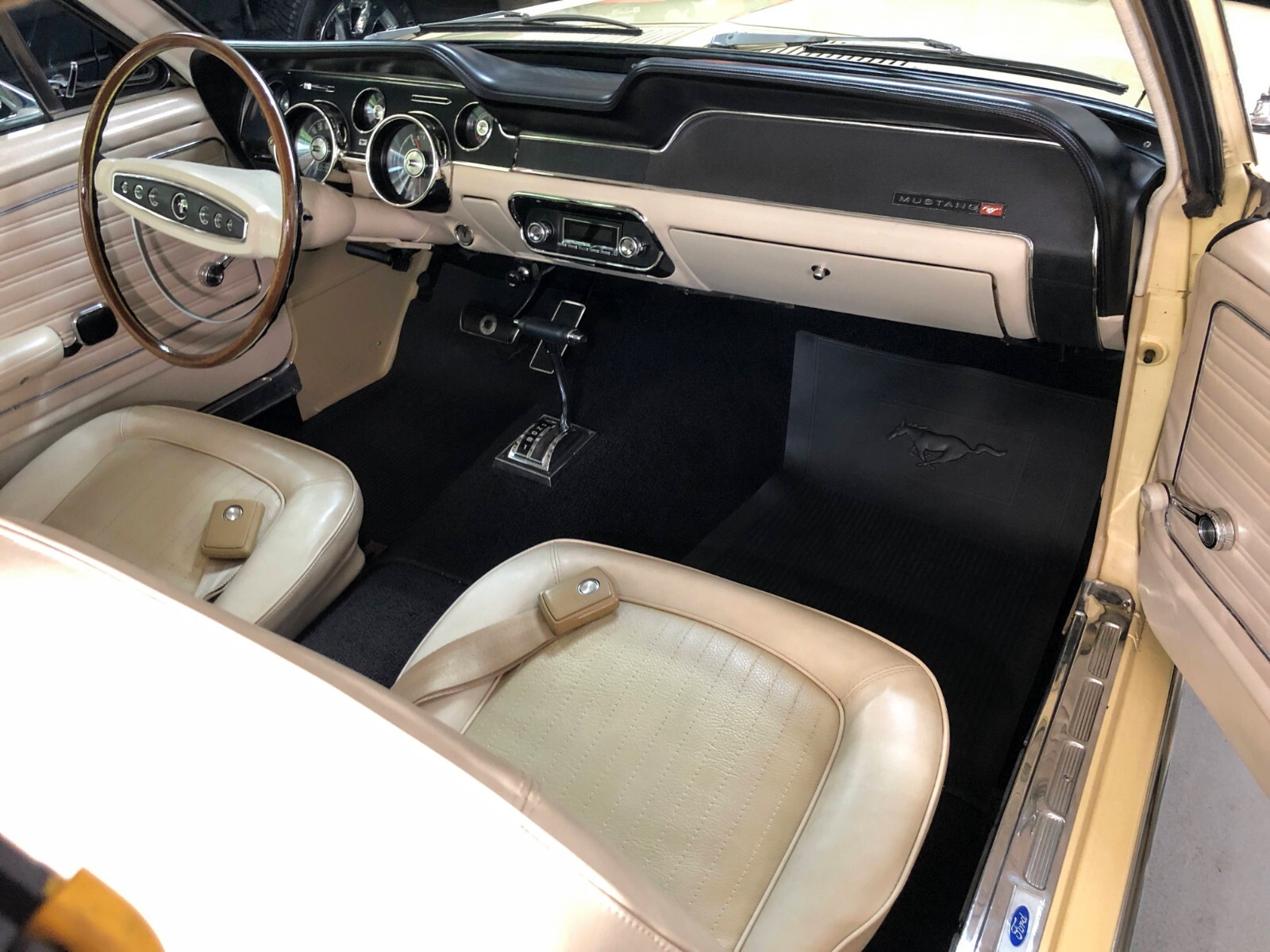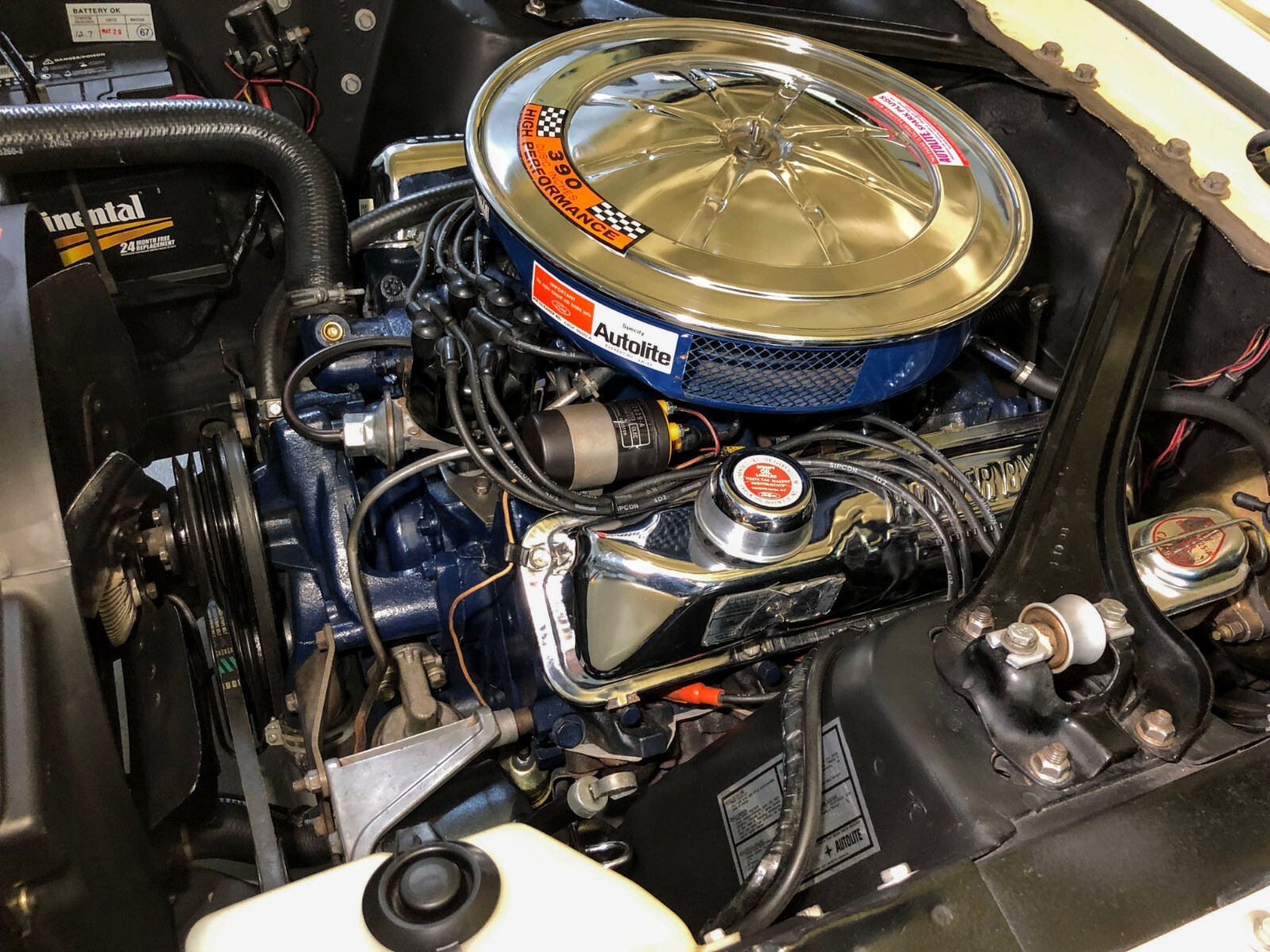 Last edited: