Staff member
Administrator
Joined

Aug 18, 2002
Messages

1,976
I'm disassembling the front end of my '68 HCS so I can do some sheet metal repair under the battery tray (where it's corroded/rusted away to swiss cheese).
As I was unplugging the Lucas fog lights I was a little surprised that the wiring connector wasn't the typical single piece rubber on both ends. The connector on the car side is a standard single piece, but the wires coming from the fog light side are just separate wires (one male, one female).
Is this how they were originally? I very strongly believe the wiring on this car hasn't been messed with. I've owned it for 28 years and this is the first time I've unplugged them. And I bought the car from the original owner, who was not the type to mess with anything.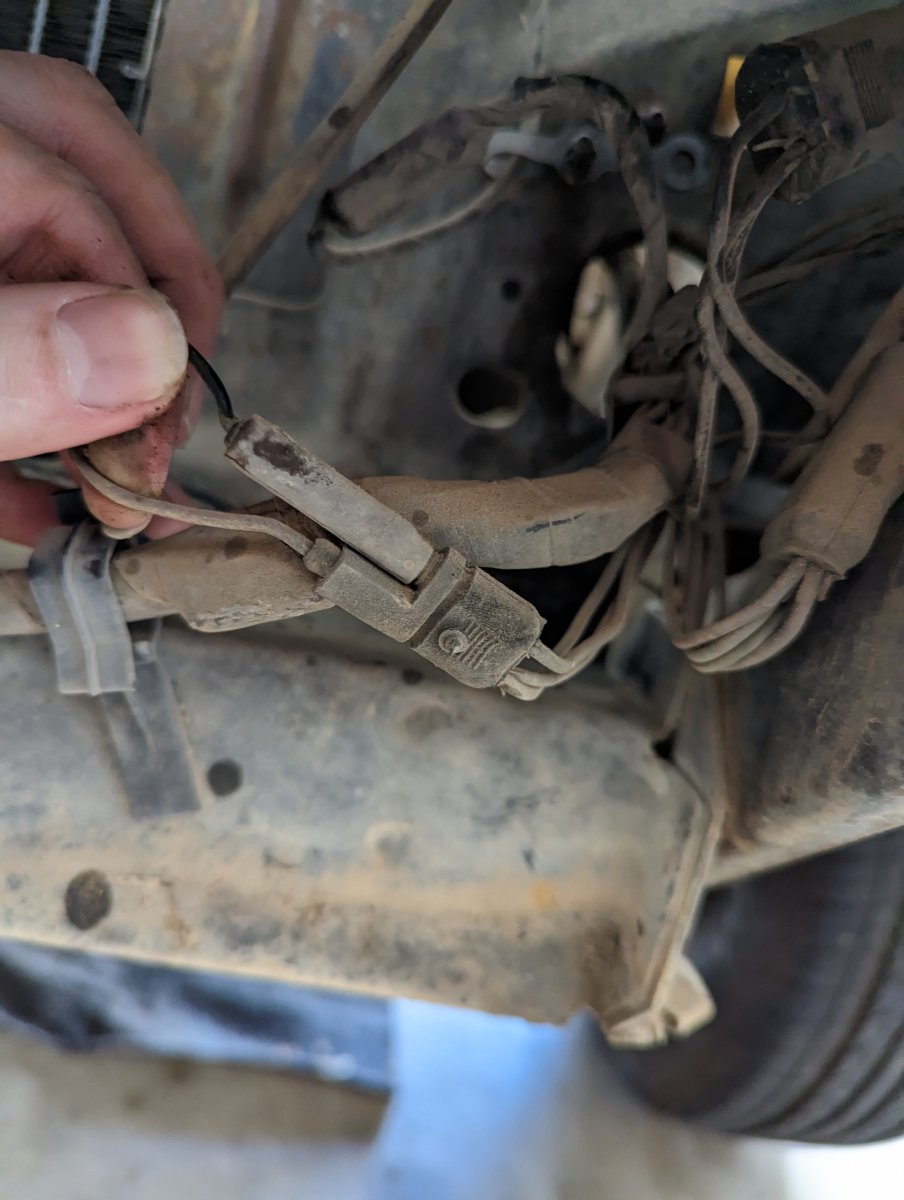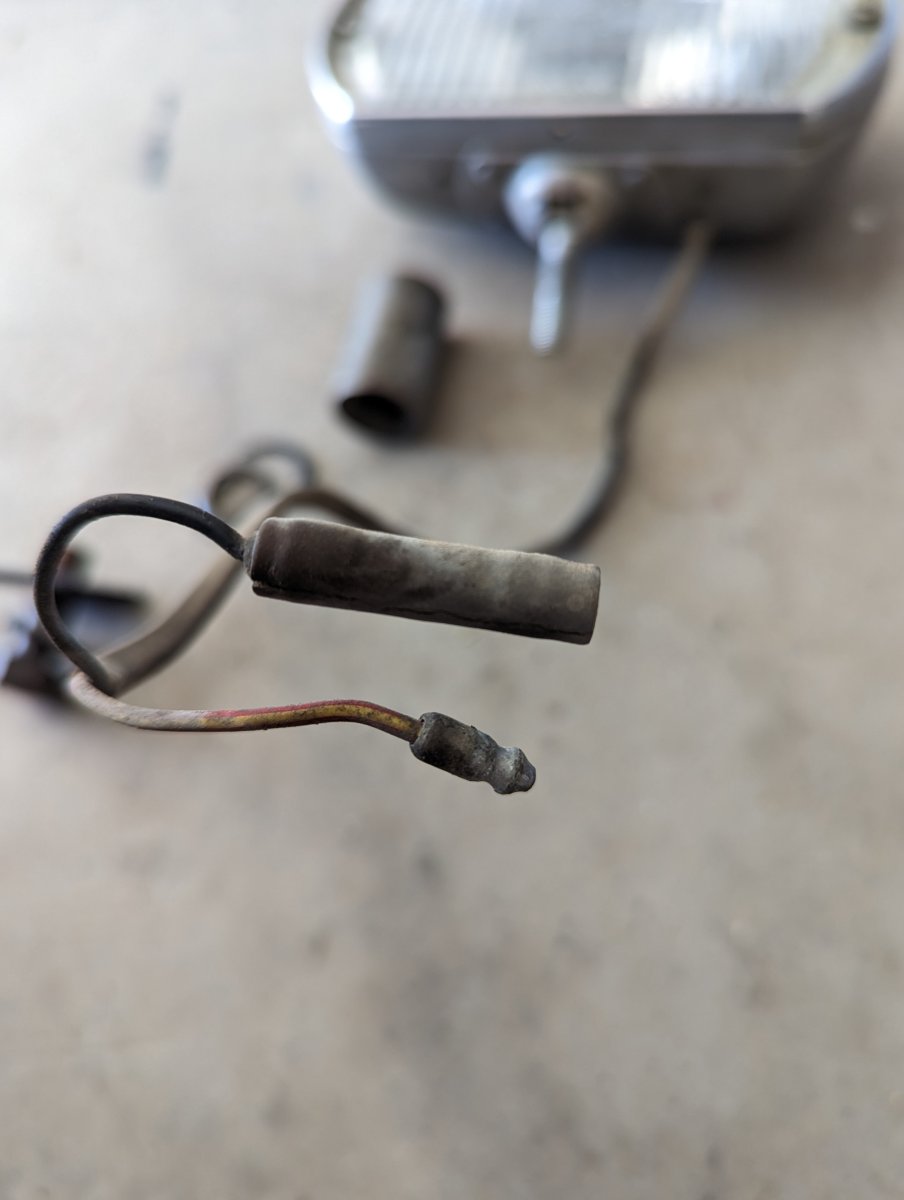 Also, I wasn't aware that there were small square plates under the grille trim, directly under the mounting pedestals. Presumably these are spacers to keep the pedestal bolt from dimpling the grille trim when it's tightened. The spacers have a slightly raised lip at the rear and were sitting in what looks like a bit of sealant on the rear.